Kevin J. Mullins MD, FAANS, FACS
Dr. Kevin J. Mullins is a board certified neurosurgeon who specializes in the management of spinal and cranial disorders. In July 2013, Dr. Mullins was named the Chairman of the Neuroscience Service Line at Catholic Health Services (CHS) of Long Island. In that role, he coordinates the neuroscience services of CHS' six acute care hospitals, three nursing homes, a regional home care and hospice network, and a community-based agency for persons with special needs. CHS has identified neuroscience as a critical service line, and Dr. Mullins leads the planning and implementation of strategic initiatives for this program.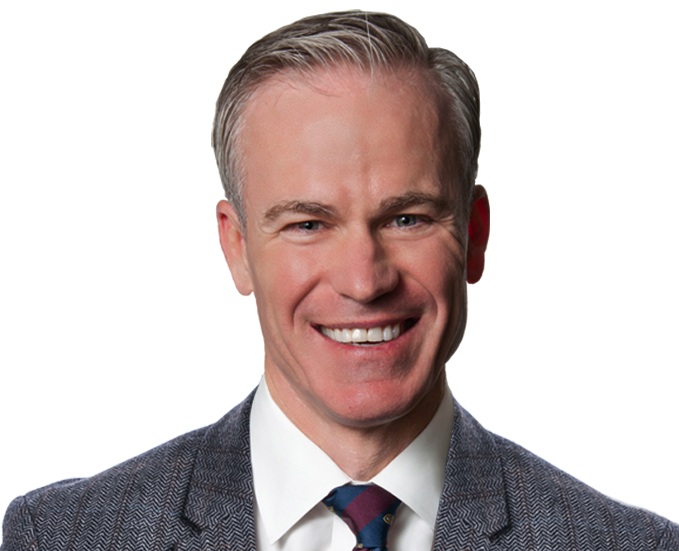 Dr. Mullins is the Chief of Neurosurgery and Director of Neurosurgical Services at Good Samaritan Hospital Medical Center,a position he has held since 2000. He previously served as the Chief of Neurosurgery for Southside Hospital from 2000-2010,and Director of the Harvey Cushing Neuroscience Institute at Southside Hospital from 2005-2010.
Since 2005, Dr. Mullins has been recognized annually as one of the Best Doctors in America. He was also named Long Island'sTop Neurosurgeon by the Long Island Business News (2007), and received the "Patients' Choice Award" in 2010. Dr. Mullins is aFellow of the American College of Surgeons and a member of numerous local and national medical and neurosurgical societiesincluding the American Association of Neurological Surgeons and the Congress of Neurological Surgeons.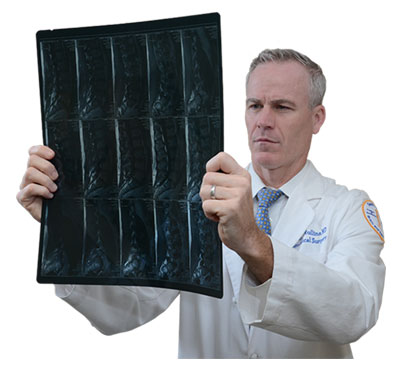 Dr. Mullins obtained his undergraduate degree from Bucknell University where he graduated cum laude, and his medical degree with Alpha Omega Alpha honors from the University of Rochester School of Medicine. He completed his general surgery internship and residency in neurological surgery at the University of Rochester, then obtained advanced training in spine surgery at theUniversity of Pittsburgh. Dr. Mullins was a Clinical Associate in Neurological Surgery at Massachusetts General Hospital prior to returning to Long Island where he grew up.
In 2000, Dr. Mullins founded the Neurological and Interventional Pain Management Group. He has performed over 5,000 neurosurgical operations and specializes in the management of neck and back problems. Patients undergo a comprehensive evaluation, most being managed with non-operative interventions such as physical therapy or pain management. For a minority of patients who require surgery, Dr. Mullins performs a full spectrum of surgical procedures that range from minimally invasive to complex spinal reconstruction. Dr. Mullins also has extensive experience in the surgical and radiosurgical management of primary and metastatic brain tumors.
Publications
Ransom ER, Komotar RJ, Mocco J, Connolly ES, Mullins KJ: Shunt Failure in Idiopathic Intracranial Hypertension with Spontaneous Cerebrospinal Fluid Leak: Case Report and Review of the Literature
---
Journal of Clinical Neuroscience, Vol. 13, Issue 5, June 2006, Pages 598-602
---
Kevin J. Mullins, MD, Ana Rubio, MD, Steven P. Myers, MD, David N. Korones, MD, Webster H. Pilcher MD, PhD,: Malignant Ependymomas in a Patient with Turcot's Syndrome: Case Report and Management Guidelines. Surgical Neurology. 49:290-294, 1998.
---
Kevin J. Mullins, MD, Steven P. Myers, MD, Ann Marie Kazee, MD, James M. Powers, MD, and Paul K. Maurer, MD,: Primary Solitary Amyloidosis of the Spine: A Case Report and Review of the Literature. Surgical Neurology. 48:405-408, 1997.
---
Steven P. Myers, MD, Kevin J. Mullins, MD, and Ann Marie Kazee, MD,: Unifocal Amyloidoma of the Cervical Spine: A Case Report. J. Comp Assist Tom Vol. 20, No. 4, 592-593, 1996.
---
J. Lane, MD, F. Ghavimi, MD, P. Exelby, MD, L. Mandell, MD, K. Mullins, MD, and J. Bernstein, MD: Rhabdomyosarcoma of the Appendicular Skeleton: Survival and Treatment Considerations. Chirurgia Degli Organi Di Movimento.
75(1 Supplement): 163-5, 1990.